It's a thing of concern to many as to whether it is possible to work while learning. The answer is; yes, it is. The best plan for success in working and learning online is knowing how to plan and organize your time. You don't have to choose between your job and the opportunity to continue developing your skills through learning.
A number of constraints make it impossible for people to full time without working. Whether being totally financially handicapped, trying to avoid racking up debts or for self-improvement, the reason you choose to work and study does not matter.
LinkedIn Learning is a great avenue for busy professionals to learn online at your own pace. This also helps in the discovery of in-demand skills, and improve your professional network. From free to paid courses (for a reasonable price), LinkedIn Learning is more focused in its direction, as it deals with handpicked courses on getting a professional edge in the business world. The courses are split into three based on a particular subject, software and learning paths. The outlook of this is really great as it offers great alternatives to classroom learning and allows everyone to get a professional education .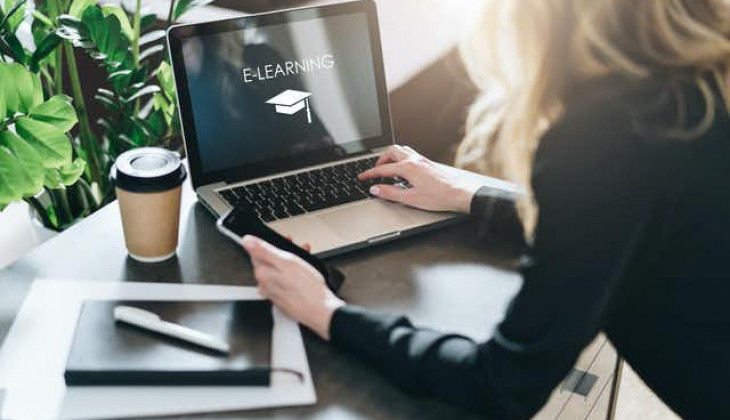 Because the world is forever changing and staying stagnant professionally is not an option, it is important to widen your tethers in order to stay relevant and on top things. It goes without staying that adequate time management is the most important tool for success anywhere. It is the most important factor in trying work smart and not just hard. Time management also helps you to prioritize and make yourself accountable. A factor in time management would be to inform your boss about the course you are taking or intending to take. This helps the boss to understand your level of commitment and see if they can cut you some slacks to accommodate your newer obligations. This doesn't mean you are to be excused from a greater part of your duty; it just helps form a mutual understanding in that your duties are carried out.
Finding the work-study-life balance is a struggle and can be challenging, but not without benefits. These benefits include keeping your full salary, applying tour learning to your job, and completing your degree at a lesser timeframe when compared to a part-time course.
It is important to commit to learning when trying to learn from your own comfort. Discipline is key. Also, develop your own circle; making use of the social groups available for the course(s) you are taking is important for success. Make use of all the facilities available at your disposal at work, delegate if need be. It is also important to use your free time wisely. Do not forget to rest, take breaks, and reward yourself for each goal ticked.
Investing in yourself further positions you for success personally and professionally, and makes you an asset to your company. If you are thinking of taking that course, do it. You never can go wrong with advanced studies, if you do it right.